A POOL SAFETY FENCE

THAT LIVES UP TO ITS NAME.
An unprotected pool is over one-hundred times more dangerous to your child than a loaded gun (Freakanomics, 2005). Drowning is the #1 cause of death for children under five in several states, beating out all others, including car accidents and disease. The safety of your family leaves no room for compromise. You wouldn't buy a car without a seatbelt. You shouldn't have a pool without a pool safety fence. Likewise, when it comes to your child, you wouldn't choose just any surgeon or bicycle helmet. But statistics show this choice is even more critical. This isn't a car alarm. It isn't a lock on your door. This is the pool fencing that will keep your children safe from your home's greatest danger.
PROVEN TO SAVE LIVES. EVERY DAY.

30 YEARS AND COUNTING.
More and more, mesh pool fencing is being recognized as the premium layer of protection against toddler drowning by experts and lawmakers — surpassing nets, alarms, and covers in terms of safety AND convenience. Life Saver Pool Fencing is recommended and approved by local and national governments around the world. With ongoing third-party testing adhering to strict international standards behind it, Life Saver Pool Fencing has consistently exceeded all code requirements throughout the United States, Canada, Mexico, Europe, Asia, and the Middle East.
The Consumer Product Safety Commission recommends pool fencing and features photos of Life Saver Pool Fencing in their latest educational video.
Life Saver Pool Fence has recently installed four foot high removable child proof fencing around my pool and I am very happy with their product, price, and installation. I highly recommend Life Saver Pool Fence to anyone who needs this type of fence.
- Ardeshir Mahtabfar
UNIQUE LIFE SAVING FEATURES. QUALITY CONSTRUCTION.

AND A LIFETIME WARRANTY.

Our safety pool fencing specialists can walk you through the variety of color and configuration options available, but every removable pool fence features superior construction materials and exclusive systems you won't see anywhere else.
TEXTILENE® MESH.

NEARLY INDESTRUCTIBLE.
The heart of a pool fence is its mesh. That's why Life Saver Pool Fencing uses only the strongest, most transparent mesh material available. With a tensile strength rating of over 387 pounds per square inch, it's nearly indestructible. The polyvinyl basket weave is infused with top of the line UV inhibitors that keep your pool fencing looking brand new for decades even in the harshest sunlight of Dubai, Arizona, and Nevada, and through brutal winters in Michigan, Minnesota, Canada. And because we know how strong it is, every pool fence is completely guaranteed by our Lifetime Warranty.
The installation of our pool fence went great! The installer was on time, very personable and did a great job! We will recommend you to anyone who might be interested in your products. We are very satisfied. Should you need a reference please do not hesitate to ask us.
- Earl Wismer
THE NEWEST. THE STRONGEST.

AND ONLY WE HAVE IT.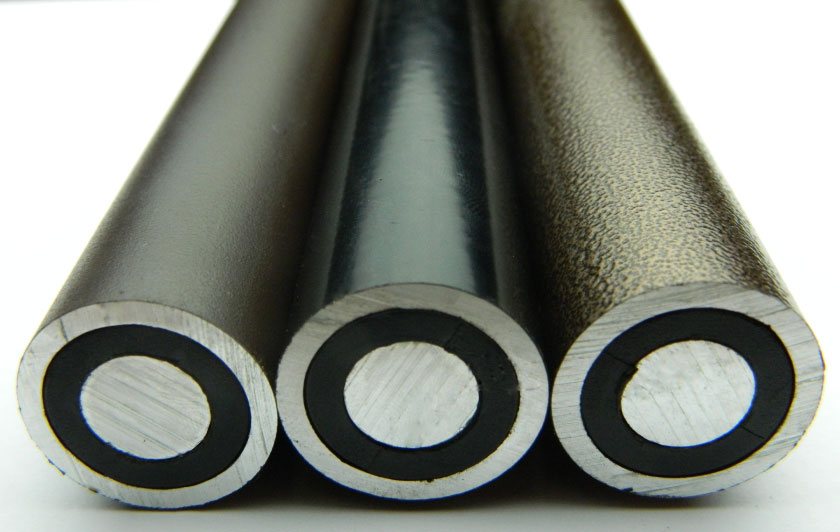 Introducing the new Solid Pole
Exclusively from Life Saver Pool Fence
Reinforced ultra-tough exterior layer
Bend-but-never-break interior layer
Fully backed by our Lifetime Warranty
Available in black, brown, green, white, tan, and silver using state of the art powder coating, you can rest assured that your pool fencing will always be protecting your pool, and will look great doing it.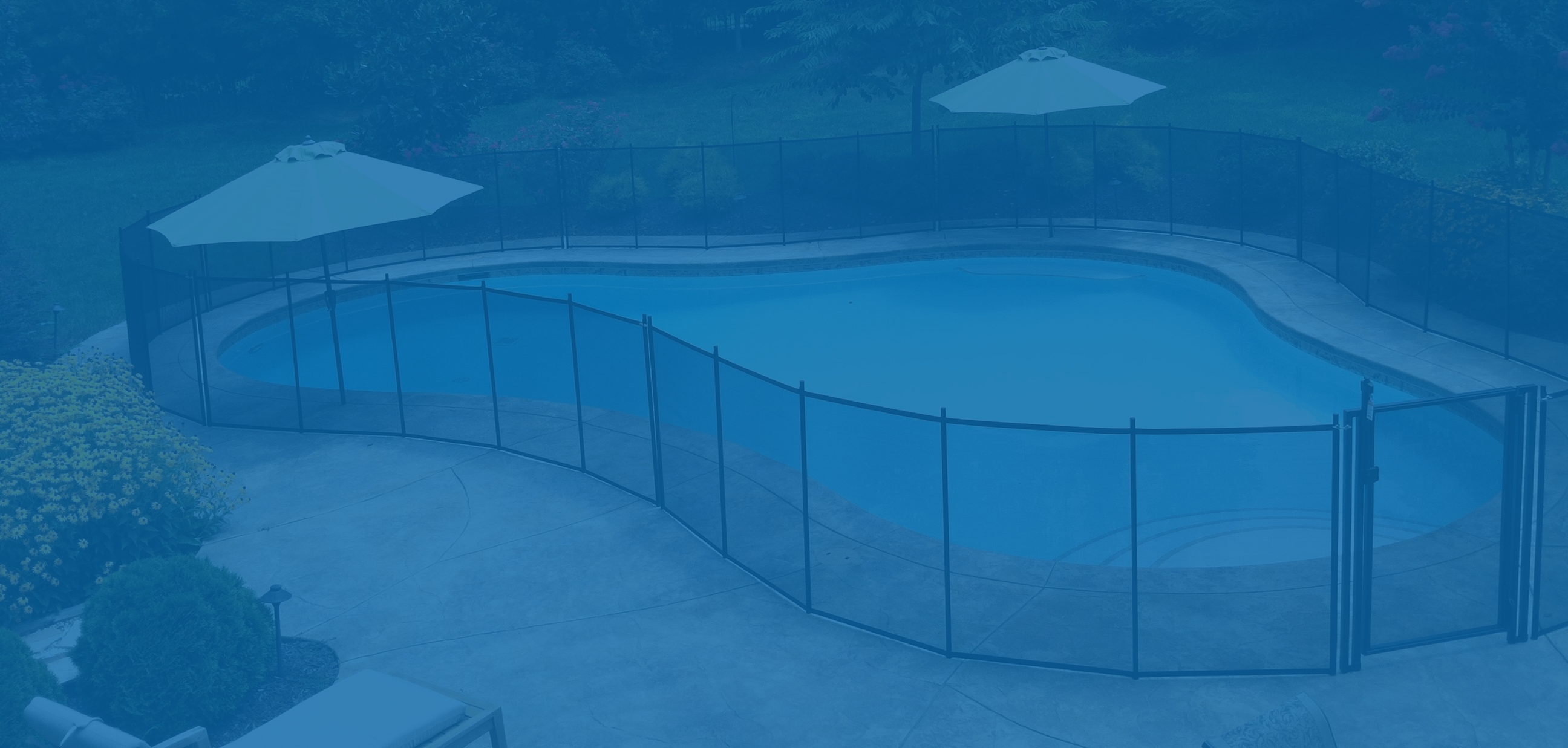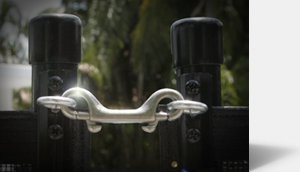 Snap Safety Latch
Nickel-plated with a stainless steel spring, guaranteeing that it will never rust, corrode, tarnish, or deteriorate. The Snap Safety Latch is the first pool fence latch that can be used by both right and left-handed parents. There are no sharp hooks or points to hurt you or your child. It's the safest latching system anywhere and is only available with a Life Saver Pool Fence.
Quad-Stitch Border
The border on a pool fence can be considered the most important part of the product. The border material is critical in holding the mesh to the pole. Life Saver Pool Fencing uses a leather-engrained, reinforced QuadStitch™ border material, with four stitches of the highest grade Aqualon marine thread securing the border to the mesh.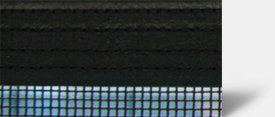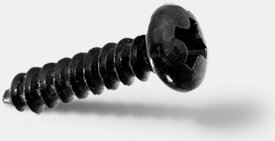 Stainless Roundhead Screws
When you are designing perfection, the details are important. Stainless steel screws are powder-coated to match the color of your pool fence. We only use roundhead screws to eliminate any potential sharp edges that could cause an injury.That's why we also take the time to sand down the corners of every aluminum cove molding strip on every pool fence. Your safety and comfort are important to us.
Self-Closing, Self-Latching Gate

with Optional Radius Top
The CPSC and the Academy of Pediatrics recommend a self-closing, self-latching gate. Since 1989, Life Saver Pool Fencing has been famous for offering an extra strong, super secure gate system. For years, our self-closing gate has impressed homeowners with its excellent design and construction. And now, we are offering an aesthetic upgrade EXCLUSIVE to Life Saver Pool Fence: the Arch Top Safety Gate. This gate has a unique radiused top, making it beautiful and elegant. The welds are unbreakable and have full square aluminum tube components. You're going to love how the added convenience, the improved security, and the look of this gate offered only by Life Saver enhances your pool safety fence. Click here to read more about the Life Saver Self-Closing, Self-Latching Gate.
Strongest 1-1/4″ heavy gauge aluminum
Attractive arch with full molding support
Most reliable full double truss system
Easy Removal using adjustable locking plate
More options with left or right side entries
Proven and tested latching and closing system
Key lockable Latching System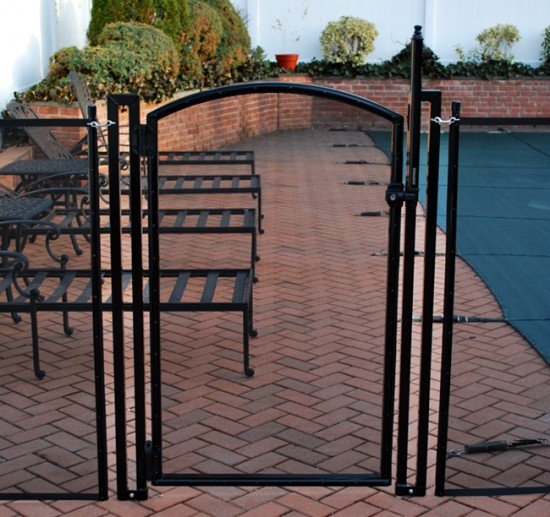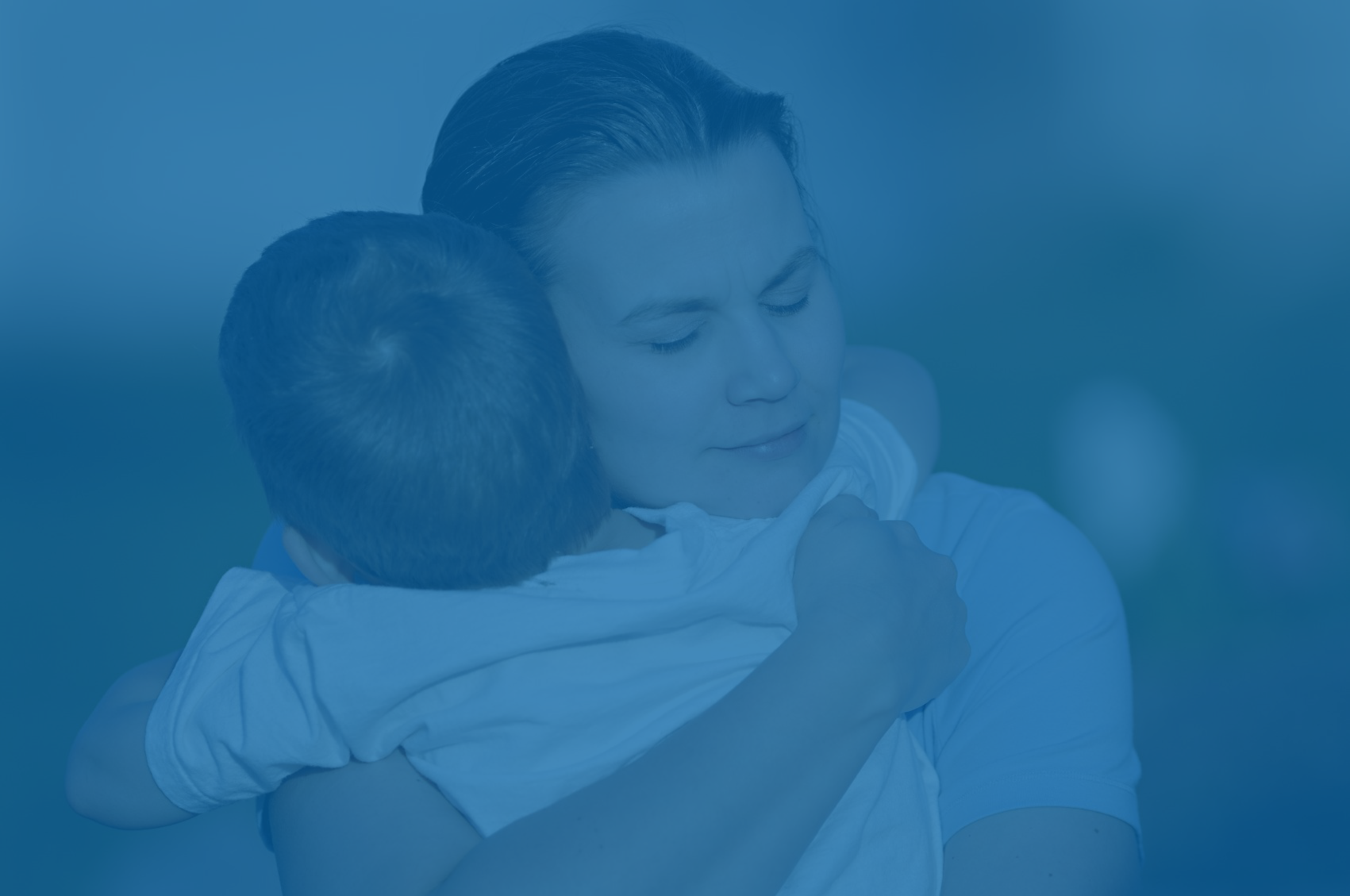 LIFETIME WARRANTY.

GUARANTEED.
With both a lifetime warranty on every part of the fence and factory-direct customer support, you can enjoy the Life Saver Pool Fence with the utmost confidence. No legitimate warranty claim has ever been denied. In the unlikely event that you have any problem for as long as you own your pool fence, we guarantee your complete satisfaction.Of course, the durable Quad Stitch bordering, UV Resistant components, and non-corrosive latching systems mean you probably won't ever need to call. But we're here to help if you do. And since we've been in business for over twenty five years, you can be assured that we'll be around to help you years down the road. Be sure your pool fence has a Lifetime Warranty.
YOUR POOL SAFETY FENCING PURCHASE TRIGGERS A
POOL FENCE DONATION.
It's our goal to protect every pool on Earth. When you purchase a Life Saver Pool Fence, we will give free pool fencing to the family of a near-drowning victim or to a selected foster family who could not otherwise afford one. Your Life Saver Pool Fencing may not just save your children and your neighbor's children, but you may save the life of a child in need that you have never even met. After we install the donated pool fencing, we will send you information about the family you helped, complete with photos, and we encourage you to contact them. Unless you request otherwise, they will know you are the one that made their gift possible and whose generosity to thank. There is no greater gift to give than a saved life, and when you buy a Life Saver Pool Fence, you give just that.