If your dog loves spending time in or around the pool, your dog's safety should be your top priority.
"According to a study of drowning incidents in animals, 'swimming pools are the most common location for pet drowning incidents.'"
If you don't know how to keep your furry friends safe in and around the swimming pool, let us help you. We have enlisted 8 tips in this article to help keep your pets safe around the swimming pool.
#1. Teach your dog to swim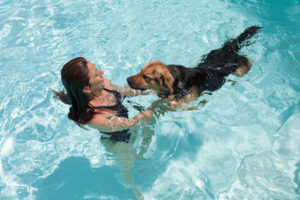 Before you let your dog dive into the pool, make sure that your dog can swim. If your dog doesn't know how to swim, slowly introduce them to the swimming pool water. You need to be sure that you stay on his side if in case he needs help. Many dog breeds learn swimming naturally, however, others aren't natural swimmers and take some time and need help to learn swimming.
#2. Invest in a dog life vest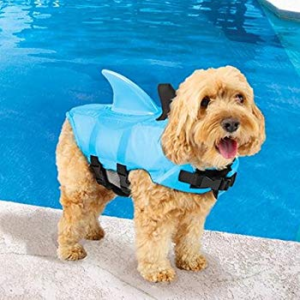 It's good to invest in a dog life vest. Life vests and jackets are one of the best options to keep your dog keep safe in the water. The life vest provide extra buoyancy and your dog can stay afloat in the water. Pet life jackets have become popular in recent years, so it won't get difficult for you to find a perfect sized vest that fits your dog's body type. Find a vest that is both comfy as well as visible.
#3. Ensure your dog learns how to safely exit
Another important element of pool safety for dogs is reaching the swimming pool steps and finding the exit from any point of swimming pool. Put your dog in the pool from different points and guide him towards the exit. This will help your dog know how to get out of the water without panicking, in case of an accidental fall.
#4. Learn canine CPR
Learning canine CPR can help save your dog's life. According to the researchers," Education about canine CPR could reduce the number of pool-related fatalities." If you have a dog in your home, make sure to enroll in canine first aid classes. Find a pet first-aid classes in your area or you can ask your trainer for a recommendation. Learning canine CPR will ensure that you and your dog can enjoy swimming for years to come.
#5. Make sure your dog is comfortable in the pool
If your dog is physically healthy and seems to thrive in the water, you are all set to go. However, if he seems uncomfortable in the water when introduced to the pool for the first, try again within some days. Eventually, your dog will get comfortable within the third or fourth time. However, if your dog starts to panic, take him out of the swimming pool and let him calm down.
#6. Always supervise your dog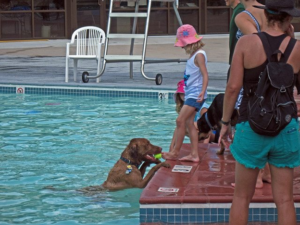 Accidents can happen anytime. It's never a good idea to leave your dog unsupervised around the pool. Moreover, make sure that your dog doesn't get too tired to be able to reach the exit point and climb up the stairs. Keep an eye on him to be sure that he doesn't get trapped underneath objects that float on the surface of the pool.
Moreover, teach your kids about how to safely play with your dog, both in and out of the water.
#7. Install a pool alarm

Sometimes, dogs jump into the swimming pool without a life jacket or any supervisor. To avoid such situation, you can install pool alarms for their safety. Consider installing an alarm like the Safety Turtle that alerts you if your someone enters the swimming pool. You can also install an outdoor surveillance camera that sends an email or text message alert to your mobile device if there's activity in the pool area. This is another way to receive alerts that your dog or a child is near the water and at risk of drowning.
#8. Fence your pool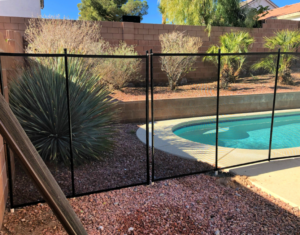 A pool fence is a great option to keep your dog safe around swimming pool when there is a lapse in supervision.  It gives extra time to dog owners to find and protect their dogs before an incident occurs. Install a pool fence with self-closing and self-latching gates. Pool fences are proven to save lives.
Life Saver Pool Fencing is recommended and approved by local and national governments around the world. With ongoing third-party testing adhering to strict international standards behind it, Life Saver Pool Fencing has consistently exceeded all code requirements throughout the United States, Canada, Mexico, Europe, Asia, and the Middle East.