Drowning is the leading cause of death for children under five in several states. 
Every year, many kids and adults die due to unintentional drowning. Checkout unintentional drowning facts mentioned in the below infographic: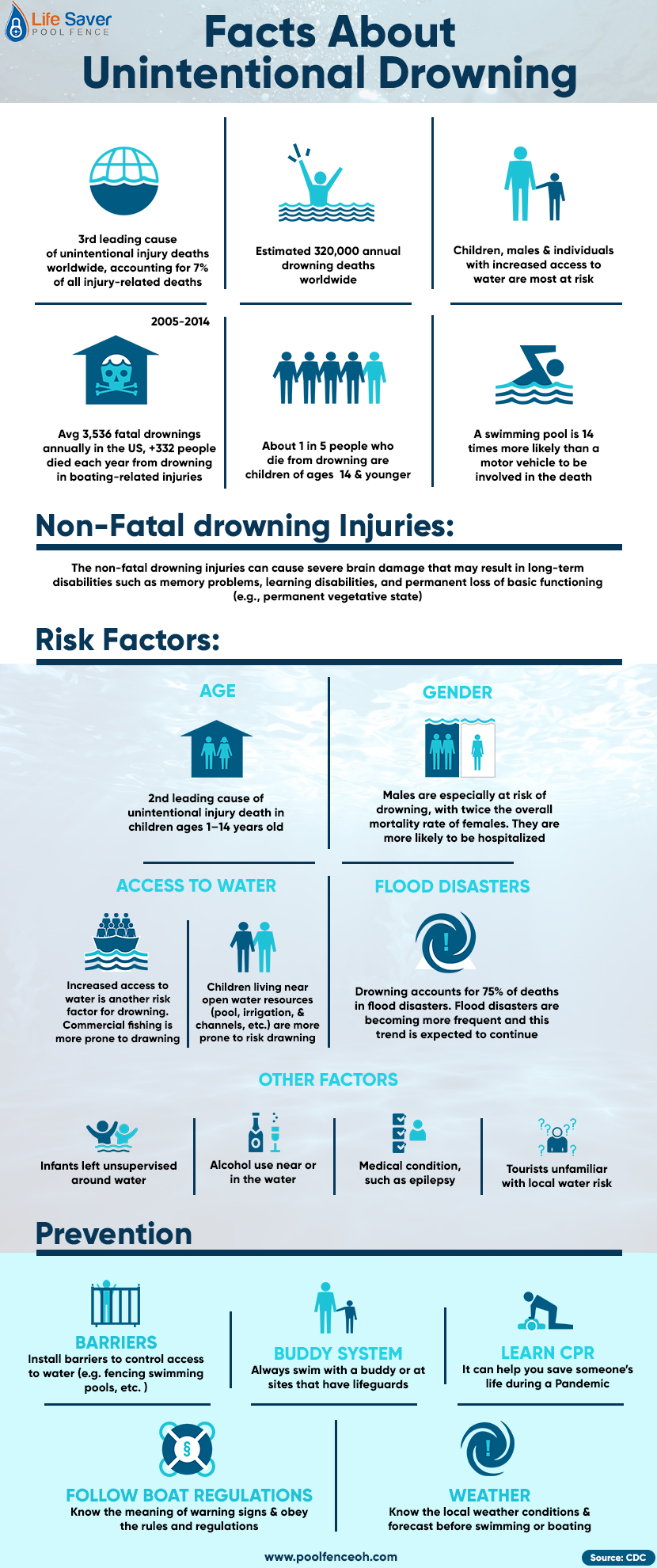 To avoid such a situation, we recommend you to install pool fence around your swimming pool.
Life Saver Pool Fence Systems, Inc. has been Keeping Little Feet on Solid Ground for over a quarter century.  Our company is based in Delray Beach, FL, and our products are proudly manufactured in the USA and distributed to Life Saver Distributors located in most major cities throughout the US, and also around the globe in over 15 countries spanning five continents.
Life Saver has two fully stocked and operational shipping facilities, one in Florida and one in California, offering Life Saver Distributors and customers vastly reduced shipping times, no matter where they are in the country. Get in touch with Life Saver Pool Fence Systems now!